Grupo HEMU is a corporation founded on October 31, 2001, through the agreement of its partners Mr. Daniel Herrera  and Mrs. Maricela Murillo.
Initially, Grupo HEMU was dedicated to mass merchandise transportation and logistics services of several companies, however; activities were diversified by successfully venturing into real estate developments and financing, as well as in the manufacture and distribution of beverages, by acquiring the 100% Costa Rican company MINERVA BEBIDAS S.A that was established in 1908, with more than 100 years of experience in the national beverage market.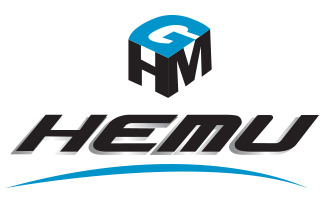 Mission
Grupo Hemu is a corporation dedicated to providing a service of excellence in each of its fields, such as transportation, processing and distribution of beverages, as well as real estate development. We work in an organized method to assure our clients responsibility and quality in all of our areas, hand in hand with technology, good service and social responsibility.
Vision
To be recognized as a group, where each one of our activities completely meet the expectations of our customers with the quality that has always characterized us. Our objective is to grow and strengthen new business alliances with prestigious clients.