Grupo HEMU acquires Minerva Bebidas in 2015, a company with more than 100 years in the Costa Rican market, dedicated to the production and distribution of beverages.
Minerva, as a company, hosts a wide variety of products ranging from carbonated drinks in different flavors and presentations, as well as a line of cold teas, premium bottled water, and an energy drink.
Due to our sense of responsibility, the performance of our staff, and the efforts of the management to equip the company with top-level equipment, we have achieved an excellent service; which is maintained in a process of constant improvement, thus raising our commitment to the customer, specializing in their needs and diversifying our applications within the market, consolidating harmonious and productive relationships with important companies, offering quality products at the most competitive prices in the market.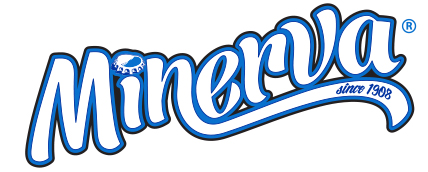 other products we distribute
Minerva's origin goes back to 1908 when its founder Juan Muñoz Castillo, a Spanish immigrant, establishes the family business in a small place only "half a block" of the park of the city of Grecia in Alajuela, with the name ''Fábrica de Refrescos Juan Muñoz C.''
Later, the company changes its name to ''Fábrica de Refrescos Juan Muñoz y Sucesores, Ltds," then to the name of "Embotelladora Muñoz EMSA", and finally acquires its current name, "Minerva Bebidas."
It was the first factory of this type in the province of Alajuela and possibly the second in the country. Its first machines were the best for the time, constantly modernizing. The distribution of these drinks was carried out by means of carts in the center of Grecia, and from the districts and cantons nearby came wagons to move the product. By 1929, the first motor vehicle, a 1928 Chevrolet, was purchased. Then in 1932, a small Ford truck was acquired as well, which worked for more than 40 years.
A curious and valuable fact in the work of Don Juan is that in Costa Rica there was no CO2 or carbon dioxide used in sodas, which meant that 150 cylinders should be kept, of which 50 were in the plant, 50 in Germany filling with gas, and another 50 were in transit to and from Germany, they arrived at Limón and by rail they were brought to Alajuela and from there to Greece in wagons.
The import of essences and other basic and high quality raw materials from Switzerland, USA, Germany and Spain was constant, which has been maintained throughout these first hundred years.
In the year 2015, Minerva Bebidas was acquired by Grupo Hemu, thus strengthening both the brand and the product portfolio of the Corporation.